7 Ways Temp Workers Will Help Employers Contain Costs in 2016
SAVE TO PDF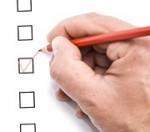 All businesses – everywhere – look to control expenses. Reducing overhead, cutting operating costs and improving productivity help make a business much more profitable.
The good news is that staffing firms, if used effectively, can be a good way to do just that.  They can save you more than they cost.  Not convinced?  Here are 7 ways employers can use staffing firms to reduce expenses.   
Convert fixed expenses to variable. Minimize the number of full-time employees on your staff to the level needed to sustain your core volume of work, then bring in extra workers when needed. Temporary workers can deliver the experience and skills you need without impacting fixed expenses.
Lower benefit costs by leveraging temporary employees. Most temporary employees receive their benefits from the staffing firm that employs them.
Reduce the amount of overtime by bringing on temporary workers to fill the gaps.
Reduce training costs by bringing in temporary employees who are already trained and have experience and skills you need.
Streamline recruiting. Whether you leverage temp-to-hire employees or use the direct hire services of the staffing firm, you can eliminate the cost and time involvement associated with advertising, screening resumes, interviewing, testing and reference checking job candidates.
Lower payroll expenses. Since the temporary workers are paid by their staffing firm, you can eliminate the costs associated with processing and administering your company's payroll and benefits.
Reduce unemployment claims. Using a temporary in place of a short-term employee prevents an unemployment claim from being filed….the worker works for the staffing firm, so all claims affect their unemployment rating, not yours.
What a way to get 2016 off to a profitable start.  Call Snelling today!  With our national footprint, recruiting prowess and local market knowledge, we can help you evaluate your current workforce and develop a strategic staffing model to help lower overall employment costs and access the skilled talent you need.  Ready to get started?  Contact us today!