6 Reasons Flexibility is Important to Workforce Scheduling
SAVE TO PDF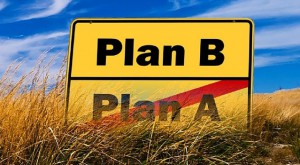 Every business wants flexibility.  It is what allows you to effectively deal with change…change in demand, production, implementation, delivery or staffing. In staffing, flexibility helps you achieve the optimum workforce-to-workload balance which, in turn, will help you:
Lower costs. It is no secret that your employees are your greatest asset, but they are also your most costly. Adding staffing flexibility to your workforce planning model can help you reduce these costs, including:

Employee salaries during work slowdowns
Legally required benefits, including taxes and workers' compensation insurance
Other types of benefits (i.e. insurance premiums, vacation pay, sick pay) and their administrative costs
Compliance monitoring, ensuring all legalities are met (around ACA, residency issues, worker misclassification, etc.)

Better productivity. To remain competitive, you have to get the best from all your employees. Their knowledge and skills are your greatest asset. However, the world is a dynamic place.  Demand constantly changes, so effectively allocating workforce to current workload is crucial.  The higher your productivity, the higher your profitability.
Less risk. When managing employees, diligence is key; otherwise, you can wipe out your company's profits for years to come. When you leverage Snelling's temporary workforce, we work hand in hand with you in regards to the compliance mandates around variable workforce management.
Lower turnover. In unstable workplaces, turnover becomes a massive issue. Workers, usually your most talented ones, find other jobs. Top talent demands a certain level of stability. Bringing on a group of skilled and knowledgeable temporary workers when you need them provides flexibility to meet change head on, while providing the workplace stability your employees need.
More time. Time really is money. When employees work on projects outside their skill and competency level, or simply focus too much on administrative tasks, valuable time is wasted.  If you can balance time, you increase both productivity and profitability.
More profit. Lowering costs, increasing productivity, reducing risk, lowering turnover and better time management lead to one thing – greater profits.  And profits provide options. Profitable companies can pick the path that is best suited for their operation.  Decision-making processes become proactive instead of reactive. Growth plans, reinvestment strategies and funding decisions are all made easier.
Snelling can provide the flexible staffing solutions needed to increase profitability and therefore options.  We create customized, flexible staffing solutions that put you on the path to long-term success.  So let's get started!  Locate your local Snelling office today!