Recruiting Successfully when Talent Holds All the Cards
SAVE TO PDF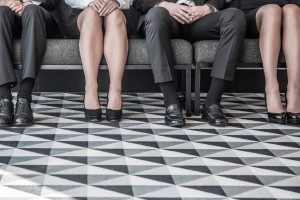 It is true that competition for the best people is heating up.  By June 2016, the average amount of time that a job remains unfilled is 28.3 days (up from 18 days in December 2010).  And if you are looking for the best people, you need to move quickly.  Studies so that 90% of recruiters now believe that it is now a "candidates' market".  They have the leverage when it comes to considering a new position; especially if they have highly-sought-after skills, including:
Data analysis software
Data mining/data warehousing
Search engine marketing
Data modeling
Contract negotiation
Software development
Strategic project management
This means that HR departments cannot work slowly to this changing reality.  They need to speed up the hiring process and bring on the best candidates before 1) the competition does and 2) before market fluctuations cause the hiring environment to change.  Many companies have lost out on great candidates because bad hiring decisions made elsewhere within the company have caused the dreaded "hiring freeze" to be implemented.
So how can you ensure that you find and grab the best people you need before external influences and the candidates themselves shut you down? As a leading national recruiting firm, Snelling has 2 simple tips:
Reactionary hiring is simply not the way to go in today's market.  With so many companies looking for so many of the same-skilled workers, demand is far stronger than supply. Once a worker makes it known that they are either passively or actively looking for a new job – the clock starts ticking …fast.
So make it a point to know your company's strategic goals – around growth, succession plans, market expansion – as well as external factors – around looming skills shortages, new technologies and market practices, etc. Then cast your hiring projects further out to stay on top of it.  And never stop looking and networking for great people.
Partner with a reputable recruiting firm, such as Snelling
At Snelling, recruiting is what we do. We continuously build our candidate pool, and we recruit from a lot of sources to ensure that we leave no stone uncovered. Recruiting is what we do, and focus on making sure that you have access to the area's top workers.
So contact us and let's discuss your recruiting needs. The sooner you put us to work, the better your chances of finding your best-fit candidate.
Want more great ideas to help you land the best talent? Check out our Employers Resource Hub.  You will find tips and tricks to help you find qualified talent….