SUCCESS IS A COLLABORATIVE EFFORT.
MEET OUR LEADERSHIP TEAM.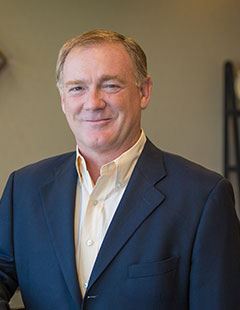 Keith Clark
GENERAL COUNSEL
Beginning his career at the international law firm of Akin, Gump, Strauss, Hauer & Feld, LLP, Keith has served as Snelling's General Counsel for over two years. With an extensive legal background that includes mergers and acquisitions, franchising and corporate, he has spent over 20 years as General Counsel of various companies in the Dallas area, with a focus on franchise development and support.  In addition to legal responsibilities, he has also served as Chief Operating Officer and SVP – Corporate Development.  Having reporting responsibilities for over 10 different types of departments over his career in addition to the legal department, he has gained invaluable business experience which allows him to better serve the needs of Snelling staff, branch offices, and franchisees. Keith attended Texas Christian University for his undergraduate degree and the University of Texas at Austin for both his Juris Doctorate and his Masters in Business Administration graduate degrees.
---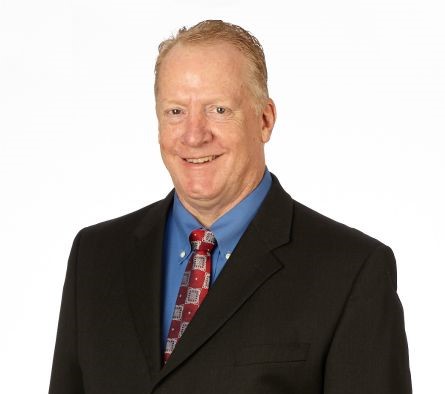 Adam Tibbets
VICE PRESIDENT OF INFORMATION TECHNOLOGY
Adam Tibbets joined Snelling in April of 2019 as Vice President of Information Technology where he manages the company's IT operations and technology initiatives. He has over 25 years of experience in information technology and business process engineering which includes over 15 years in staffing. In addition to managing IT departments, Adam has also extensive experience managing the pay/bill function and applying technology to gain maximum efficiency and accuracy to this critical area of the business. Adam received a Bachelors of Business Administration from Southern Methodist University and a Masters of Science from The University of Texas at Dallas. Adam and his wife have two kids and he is a huge soccer fan.
---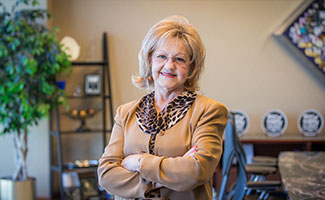 Katy Mundo
DIRECTOR OF HUMAN RESOURCES
Katy joined Snelling in August of 2012 in the role of Human Resources Compliance Manager. This role gave her the opportunity to travel the country and meet so many of the wonderful Snelling owners and employees. Katy moved into the role of Director for Human Resources in 2015. Prior to joining Snelling, Katy had the opportunity to complete a wonderful career of 34 years with RadioShack, working for 20 years as the Human Resources Director for the North American Manufacturing Division and then moving to the role of Asst Director of Employee Relations at the RadioShack Corporate Headquarters in Fort Worth, Texas with responsibilities for the Western Retail Region, the national repair locations, all distribution centers and manufacturing facilities.
Katy has a BBA in Human Resources and over the course of her career has received numerous awards from RadioShack and community organizations for her role in employment activities. Katy received Employee of the Year award from Snelling in 2014.
Katy has 3 children and 6 grandchildren and loves to travel.
---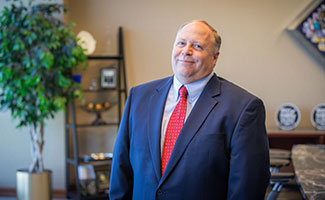 Jeff Crosier
DIRECTOR OF RISK MANAGEMENT
Jeff is Snelling's Safety & Risk Manager and brings over 30 years of experience in Environmental, Health and Safety disciplines. He has developed numerous successful Safety Programs in diverse manufacturing environments resulting in reduced injuries, ergonomics impact and improvements, workers compensation cost reductions and enhanced environmental compliance and initiatives.  As well as being a highly sought-after safety consultant, he has spent over 10 years as a volunteer with the local Fire Department/EMS as a firefighter and paramedic.  Jeff has an AS in Business Management and is certified in occupational safety and environmental compliance. Jeff's favorite activity, aside from spoiling his grandson every chance he gets, is remodeling his home and finding ways to incorporate antiques and barn wood into the décor.
---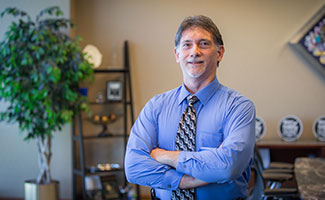 Joe Quezada
CHIEF FINANCIAL OFFICER
Joe has been with Snelling since 2012. He began his career as an accountant for Morgan Building Systems in manufacturing accounting and inventory leaving to pursue public company exposure at Peerless Manufacturing Co., a small energy-based company that manufactured gas/liquid filtration and pollution control systems. In 2008, he joined Amerimax Building Products as Accounting Manager working closely with the Controller building a manufacturing and financial reporting group. He is a graduate of the University of Texas-Arlington where he received his Bachelor's Degree in Accounting, along with subsequently attaining his CPA certification.  He enjoys physical activity; having previously attained a 2nd-degree black belt in Taekwondo and currently engaged in learning Wing Chun Kung Fu.
---
x
Snelling is supporting Employers deemed as Essential by continuing our operation and placing employees in these essential jobs across the country. Please call or email your local office for opportunity details.